Best data driven marketing analysis[With Examples]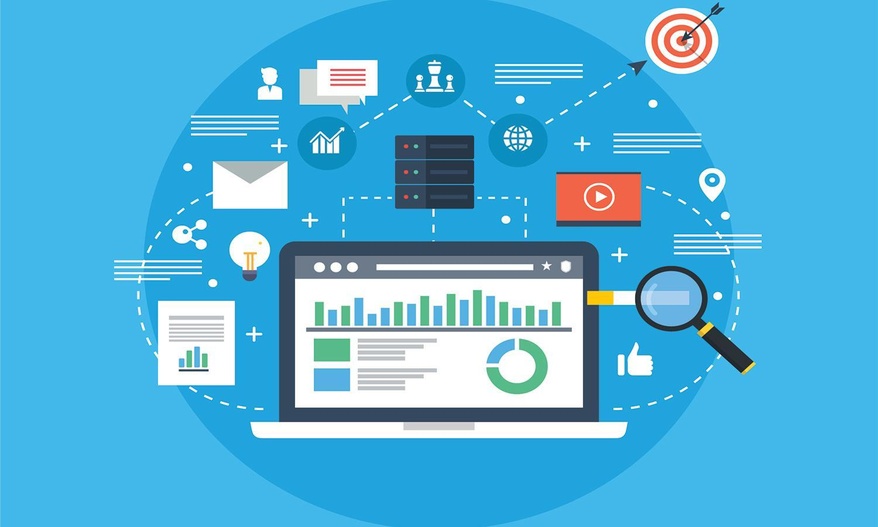 What is data driven marketing?
Data driven marketing refers to strategies established based on insights gained from big data analysis, which are collected through consumer interaction and participation to form predictions of future behavior. This includes understanding the data you already have, the data you can obtain, and how to organize, analyze, and apply this data for better marketing.
In simpler terms, data driven marketing is to analyze collected user behavior data to form a more effective marketing plan. The marketing plan formulated in this way can maximize the satisfaction of user needs and achieve marketing growth.
The benefits of data driven marketing
Enhance the feasibility of marketing programs. Data driven marketing uses user big data statistics, which represent users' thinking and behavior. The solutions proposed through these data can meet user needs to the greatest extent.
Clear-Cut Clarity.With a wealth of information in their database, marketers can sift through to determine the most accurate and actionable information about customers and prospects. With a data-driven approach, it becomes much easier to separate and group the target audiences that you're trying to reach.
Perfect customer experience. Many popular brands use data-driven marketing to enhance the customer experience. They usually organize customer satisfaction surveys and point out specific areas for improvement.
Better product development. Data driven marketing greatly reduces product failure rates. Companies can better understand their target audience and develop more suitable products for that particular market.
How to take a data driven approach to marketing?
Advertising cost data drives marketing
How to make advertising budget plan? You need a lot of advertising cost data to calculate the approximate cost of advertising you want to put. Or you can directly use the smart budget provided by Google/Facebook, but this will undoubtedly waste some money. Here is a benchmark of Facebook advertising costs that can help you quickly make statistics on advertising costs.
This is the situation of Facebook channel CPC, CPM and CTR since 2020. CPC has not undergone major changes in the past seven months, and has remained between $0.1 and $0.22. CTR and CPM have undergone major data changes, and the overall trend is rising first and then falling. This is the overall change, and we have the most direct data reference for our advertising budget. We run a Facebook ad, and each click costs about $0.2, and it takes about $2000 to get 10,000 clicks.
Different industries and channels will also produce different data. If you need refined advertising, then you need to conduct more in-depth research on Category, time, and publisher. If you need it, you can click here.
Advertising content data drives marketing
How to make advertising content? Advertisers often need to conduct a lot of research on the advertising industry before advertising production, and only after understanding the details of the industry can they produce the best advertising content. At this time, it is also an advertisement statistics. How can I find the advertisements placed by competitors? How can I check the statistics of competitors' advertisements?
Let's take Nike as an example. Let's take a look at how many advertisements Nike puts, and what are the benefits? After querying through AdLibrary Helper, we can see that Nike has recently placed 17 ads, with 34,424,699 likes. We can see that the most recent advertisement was launched on June 28, 2020, and the advertising cost was $10K-$15K.
Clicking to the details page of this advertisement, we can know that the advertisement is mainly for customers aged 13-24, and there are more female buyers than men. The area where it was launched was IIIinois, which accounted for 91%. This ad consists of a video + copywriting, maybe this will be a good choice.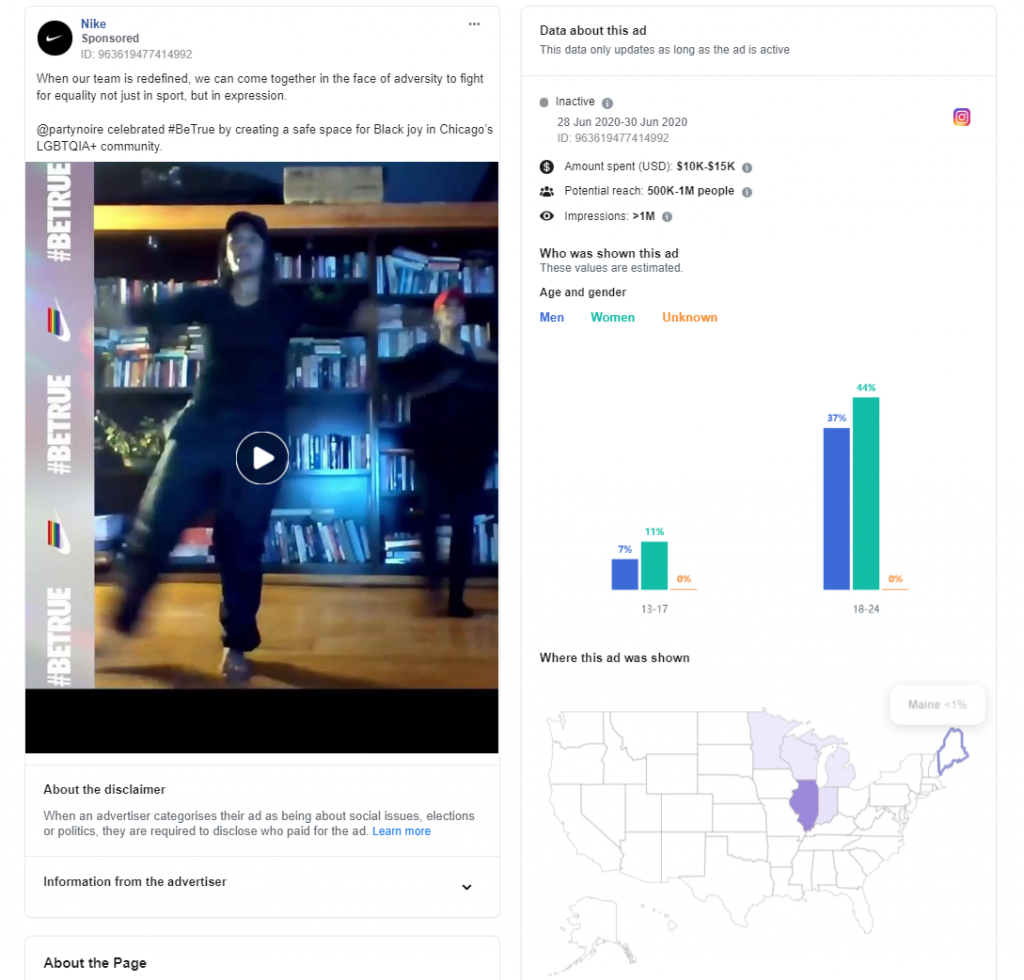 This is a data-driven marketing process. We use statistics and analysis of advertising content data to work out the most appropriate advertising content. This is a process of imitation, but also a process of transcendence.
Advertising audience data drives marketing
How to target advertising audience? When Facebook ads are launched, you need to choose the audience for the ads. If you are selling sportswear, then your main audience is young people aged 15-35. If you are selling health products, then your main audience is old users who are 55 and older. At this time, we need to collect the age and user volume of each interest, which will be very useful for us to find accurate users.
AdTargeting divides all industries into 8 categories. Including Shopping and fashion, Entertainment, Business and industry, Technology, Food and drink, Activities and Personal Life, Additional Interests. Each category contains thousands of interests, and each interest has a specific audience analysis.
Of course, you can also directly enter the interest you want to query. For example, if I enter football, the interest related to football will be displayed here. The male to female ratio, age distribution, marital status, etc. included in each interest will be displayed.
Seeing here, do you feel like you are being watched? Yes, we are indeed being monitored in the era of big data. It is these monitored behaviors that generate our data, and we can generate new marketing drivers based on these data. Perhaps this violates people's privacy, it does so. But you get an advertisement for the product you want, and it helps you, maybe this is a convenience.
Final Thoughts
The future of data driven marketing is still very bright. Together with predictive and artificial intelligence marketing, data driven solutions have become an important part of successful marketing campaigns. To a large extent, this is due to the growing needs of customers and their expectations for more personalized experiences. Data driven marketing represents the physical application of big data. Big data is not necessarily a large amount of data rubbish, but more it tells people how to behave. This is of great development significance for various industries.