Use AdLibrary Helper to accumulate more competitive advantages!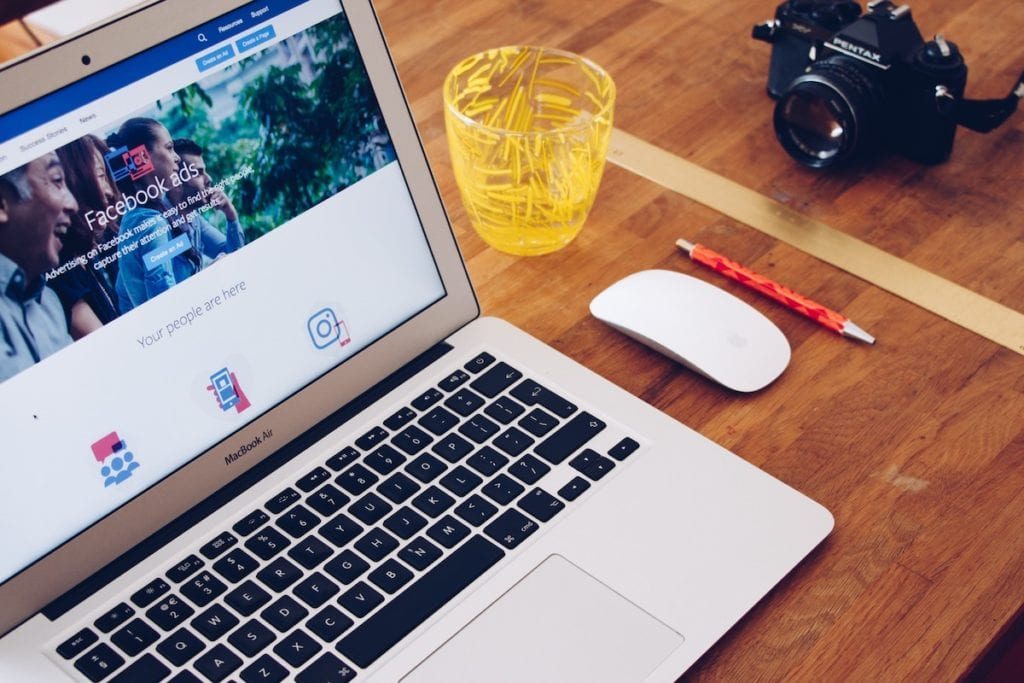 Find winning Facebook ads more easily
Find Competitors' Facebook ads more time-saving
Save and keep tracking them
1、Find winning Facebook ads more easily
Thanks to the "Info and Ads" tab (previously) and the [new] Facebook Ad Library, you can easily find the Facebook ads being run by a competitor to gain better insight on how they're marketing to their target audience and get inspiration from brands you admire. Take a look at the ads of the content machine for some creative inspiration.
However, we have some difficulties when searching on Facebook Adlibrary. Facebook only provides a unique Page result, and it is not possible to compare related results. With AdLibrary(extension) We can compare 15 related pages in a list with one search. You can choose the most probable Page to view, by comparing their creation time, related countries, Like count and advertisement count.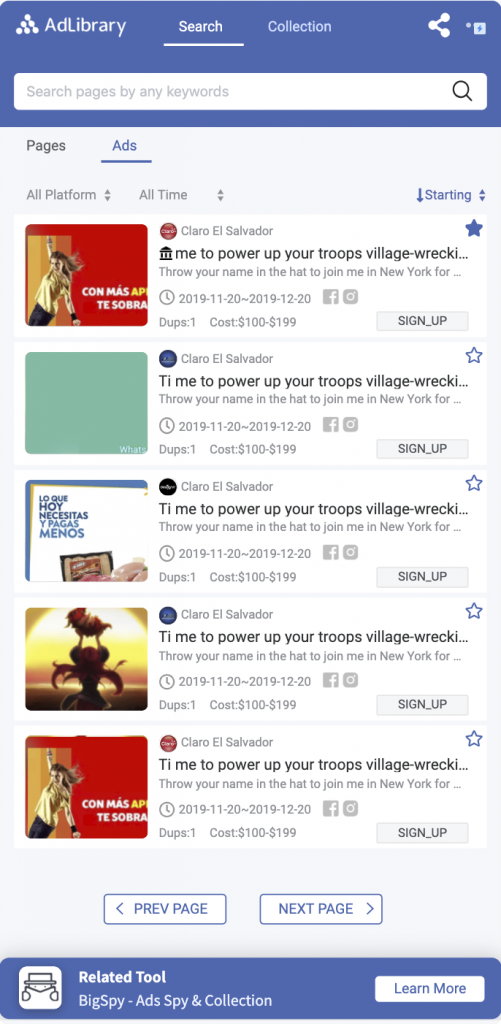 2、Find Competitors' Facebook ads more time-saving
For many marketers, they are more concerned about Facebook's many excellent ads. But on Facebook Adlibrary, you can only view the advertisement of a certain Page, whether it is political or non-political.
In response to this problem, the plugin Ad provides a more convenient and time-saving function for directly viewing all advertisements. You can directly view all the advertisements of 15 related Pages, and filter and sort in the list to find which one you care about most.
You can find out the political advertisements among many related advertisements with one click, and you can also directly view all the active advertisements of 15 homepages on one page.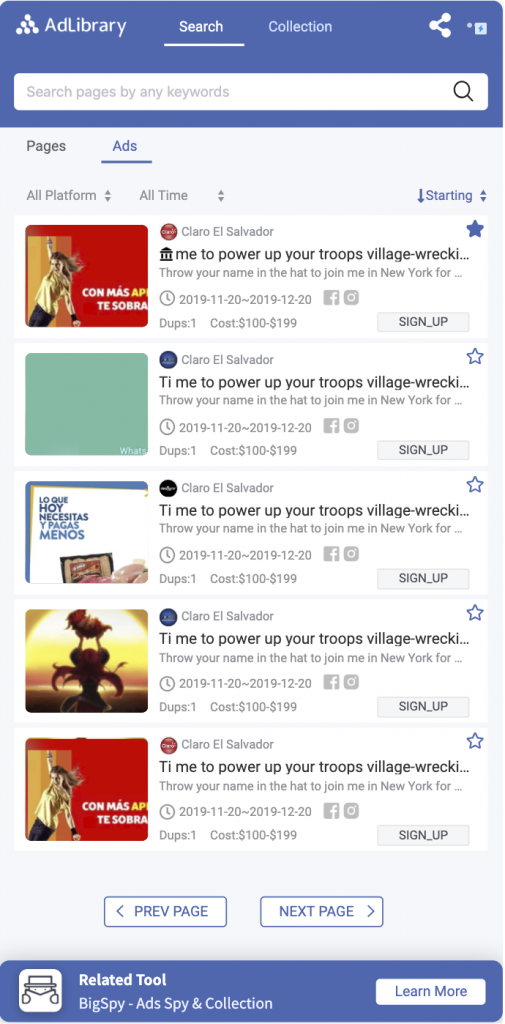 3、Save and keep tracking them
Users of Facebook Ad Library, search and view can only see the current information and data. But advertisers often tell us things that are not easily noticeable through changes in time.
The most important thing is that AD (plug-in) can also collect and track the pages and advertisements you care about. When you track a Page, you will see the change trend of Like number and advertisement number of this Page.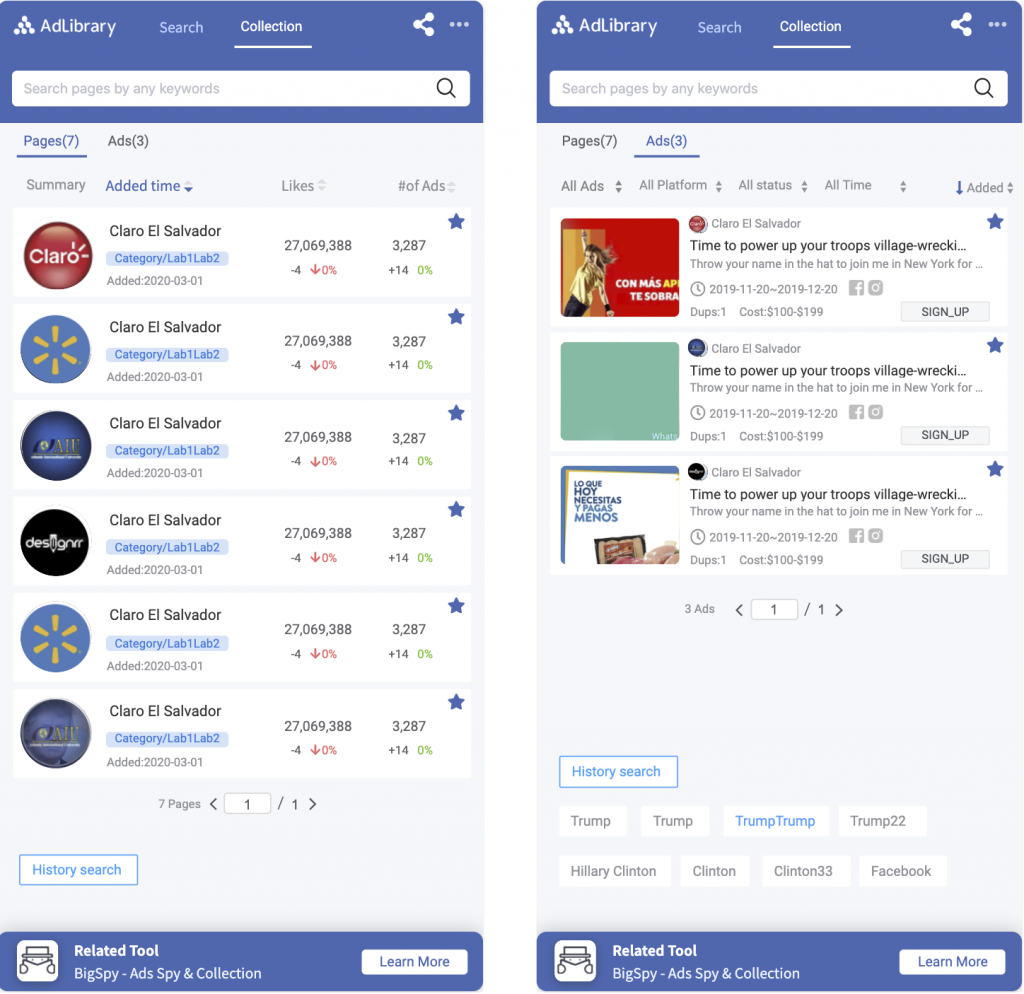 Free Free Free!
AdLibrary(extension) provide a lot of value-added features than Facebook Adlibrary, but it is free like Facebook Adlibrary.

Simplify your work, Save your time, and Surprise you!
For advertisers / agents / marketers
Install Now